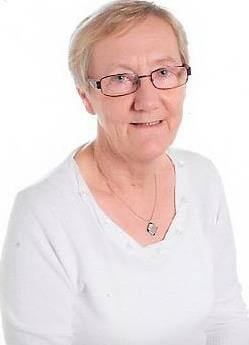 Dear Parents and Friends,
At St Thomas' the Governors, staff, parents and children work hard together as a team to make our school a happy, caring and creative place where everyone feels valued.
I volunteered to become a foundation governor in 2013 after retiring from over 35 years teaching in primary schools, the last 20 years of which I spent at St Thomas'. I thoroughly enjoy my new role which I combine with looking after grandchildren and helping out in the Lowton and Golborne Team Ministry. I became the Chair of Governors in September 2017.
The majority of Governors, who are all volunteers with their own careers and interests, are appointed by the PCC and the Diocese of Liverpool with other representatives coming from the school staff, local authority and parents of children in school.
The Governing Body is responsible for setting the vision, ethos and strategic direction of the school.
As Governors our duties are to support and encourage the Headteacher and Senior Leadership Team who are responsible for the day to day running of the school. Our priority is to ensure the welfare and education of our children is the very best it can be.
We hope you find the website is full of useful information. Governors can be contacted through the Headteacher.
Best wishes
Ann Chantler – Chair of Governors